Friday Night Stage Lights
"You Can't Take it With You" comes to the school auditorium stage this Friday, Saturday, and Sunday.
This weekend, Friday Night Lights takes on a whole new meaning; under the direction of Norma Caiazza and assistant direction of Emma Donnelly, the cast and crew of NorTheatre will put on a production of "You Can't Take it With You."
"It's an incredible show," said senior and seasoned cast member Ronak Mohanty. "The cast and crew have put in a lot of hard work over the past month and a half, and I think we've ended up with a very strong product." 
Typically a member of the cast in school productions, senior Emma Donnelly has taken on the role of Assistant Director as part of her Senior Project. 
"I have really enjoyed being the Assistant Director," Donnelly said. "It has allowed me to help make the show come to life by giving the actors input and designing the set, which was super fun and gave me a chance to do something completely different from normal."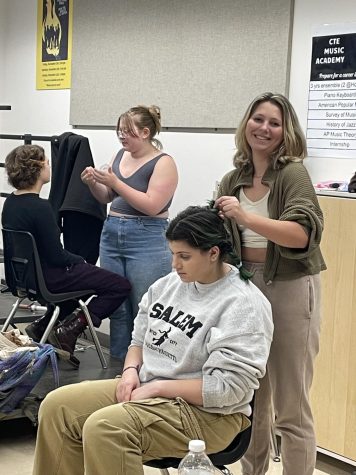 Associate Stage Manager Audrey Voccio urges the audience to take the time to appreciate Donnelly's set. This play is atypical, because there is only one set used during the whole show. "Because of this, we had to make it look very homey," said Voccio.
Other than Donnelly, Voccio recognizes junior Katie Bootle for her professionalism. Bootle plays one of the lead roles, Alice Sycamore, and is no stranger to the stage: she was in the ensemble of 2021's Jekyll & Hyde, as well as last year's Mamma Mia!
Bootle also took a stab at stage management last fall for "The Outsiders." In admiration of current stage managers Mirelle Lacouture and Audrey Voccio, Bootle said, "It is not an easy job and they are doing amazing, better than I was last year." She also recognizes Caiazza, without whom the show would be impossible, she said. 
Senior Dan Macari, who stars alongside Bootle in his role of Tony Kirby, shares the same sentiment. "Being a part of a production of this quality is rare," he said. "As a student of North Kingstown High School, I am lucky to have the opportunity to participate in such a well-organized and high-quality program."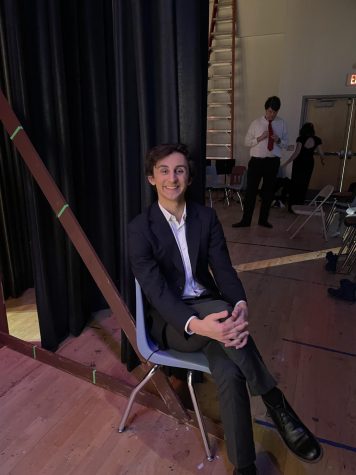 Macari has been a part of NorTheatre productions since middle school, when he was a cast member of Beauty and the Beast and Les Miserables. "It has provided me structure throughout my middle school and high school experiences, while also giving me a large base to raise me for the future," he said. 
"You Can't Take it With You" is little known by today's teenagers. It premiered on Broadway in 1936, and won the Pulitzer Prize for Drama in 1937, before becoming a feature film the next year.
On its history, Bootle said, "What I really love and hope the audience recognizes are the lines referencing the time period, like one line discussing the 48 states."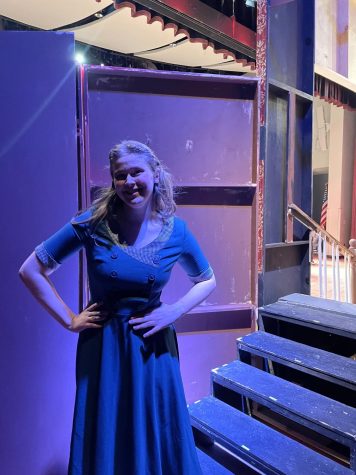 Regardless of the time period it originates in, this play is classified as a comedy, and it is a Romeo and Juliet retelling of sorts.
"I think people will enjoy the comedy in the show the most," said Mohanty. "I am sure people will enjoy the scene where I wear a toga."
Not only is the production enjoyable for the audience, but its participants have their own fair share of fun, from cast dinner outings, to games they play to get through  ten-hour rehearsals. Bootle comments on the bonds she's formed with her cast and crew mates: "You enter the room at the first rehearsal not really knowing anyone, but when the show is over and the set is down you leave as friends."