A new definition of summer school
Seniors share their experiences with "resume building" summer programs
This July, I ventured southbound to New York City with two weeks' worth of clothing in my suitcase and an even heavier load of uncertainty. I was joining hundreds of other teenagers from around the world on a summer journalism program with the School of the New York Times. 
When I settled into my dorm room high above the Upper West Side, I met my roommate, another American who currently lives in London. Throughout the 13 days, I encountered people hailing from varying coasts, hemispheres, backgrounds, and cultures. All intimidatingly smart, and all tied together through our passion for journalism. 
By the end of the program, I felt more confident in my ability to contribute to an academic setting, a necessary skill for college and for life. Plus, I met a lot of cool people and made even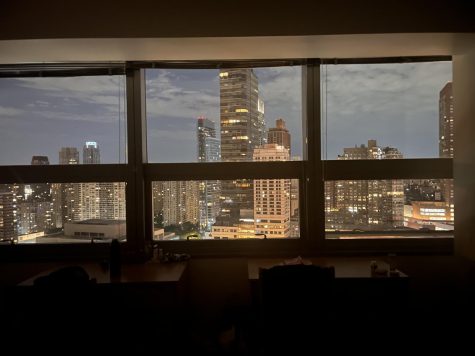 more unforgettable memories — and gathered something to add to my resume. 
In the age of amplified college application competition, building an impressive resume is high school life and death. As a result, many teenagers turn to summers to get in those dreaded Common App extracurricular hours. 
This past summer, senior Emma Michaud attended the first annual SafeBae Leadership Institute in Portland, Maine. SafeBae is a national organization that advocates for Title IX and sexual assault awareness within schools.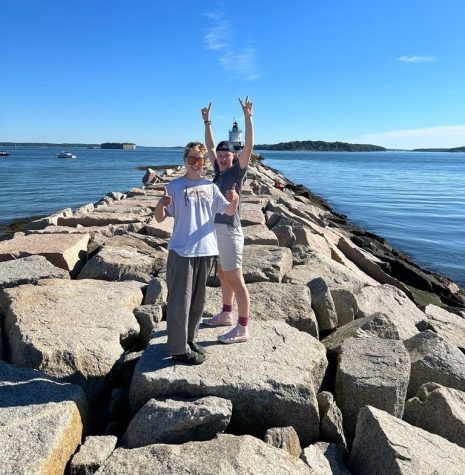 Although the program only lasted a few days, Michaud classifies it as one of the best experiences of their life. "It has opened more doors for me than I could ever imagine," they said,  "and the opportunities I've gotten as a result are incredible."
In college, Michaud plans on studying psychology on a pre-med track. They recognize the importance of everyone in the medical field being informed on all facets of sexual education and sexual assault. 
While the program was certainly beneficial to their college applications, Michaud admits "…that is the last thing [they] could care about."  Instead, they found more value in  the experience and with the people they grew close with outside of instruction, perusing the streets of Portland.
 "As someone who lives in a predominately white, middle [to] upper-class town, meeting people from all walks of life opened my eyes to all different life experiences," they said. 
Many colleges also offer summer programs, something senior Virginia Martin got to participate in first-hand. Amidst the July heat of Brown University's campus, she took a week-long course called Contemporary Moral Issues through "Summer at Brown."  
Martin shares similar sentiments to Michaud: "I was able to take away new outlooks on all of the morality issues we discussed," she said, "and perhaps most importantly, I was exposed to opinions and perspectives that are shaped by an entirely foreign background." She made friends from Dubai, Tennessee, and countless places in between.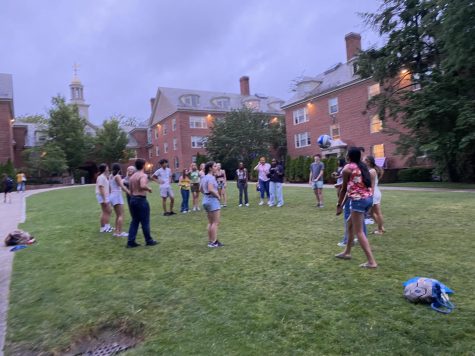 Martin loved showing her friends her favorite places around Providence, which felt totally new, despite having frequented Thayer Street for years. She also spent many hours tirelessly working in the library, which turned out to be one of her favorite parts. 
While she felt intimidated in the classroom, Martin decided to take that as an opportunity to grow. "I realized that my lack of experience was not a setback but rather left room for exciting, intellectual learning and improvement," she said.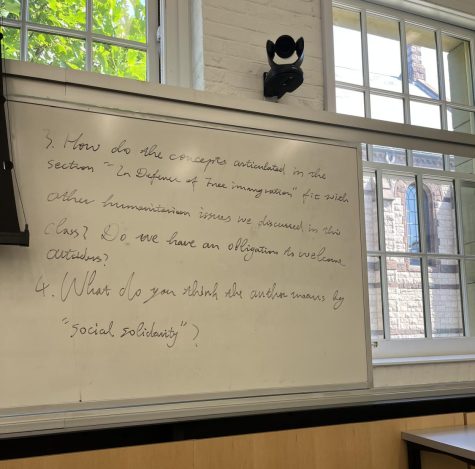 Contrarily, senior Rachel Tagen was no stranger to robotic engineering when she started her three-week long internship — called UTAP — at Middletown's U.S. Naval Undersea Warfare Center. She has spent her high school career in the Engineering CTE and on the Robotics Team, and plans on turning this experience into a future career. 
At the program, students were divided into random groups and had to build a robot with limited materials that could function underwater. They recorded the whole process in a notebook, and Tagen's team ended up placing first overall. 
"The program can definitely be a little frustrating," Tagen said. "You have people with all different types of experiences working together, and the project itself can be frustrating too; from motors dying, blown up batteries…but you definitely get a lot out of it."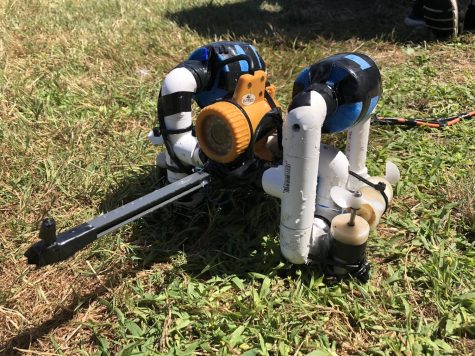 Although many high school students choose to continue their education in the summer, others instead spend their time earning money, and learning in different ways. Senior Bryce Hindle — who worked 28 hours a week as a lifeguard and hostess —  is one such case. 
In a way, Hindle got the best of three worlds. She got paid, got to enjoy Rhode Island summer with friends, and got to list sources of responsibility and hard work on her college applications. 
"I love the summer and being in Rhode Island because the summer here is just perfect," Hindle said. "I take the summer more as a break and not as a time to focus on activities for school or college."
There is no way of telling what exactly colleges are looking for. While academic programs do strengthen a resume, many institutions understand that participating in one takes more money and time than many students have access to. So, in the stressful race to apply, all you can do is show your authentic self and what has gotten you there, whether it was a part-time job or an illustrious extracurricular.