Chris Dunlaevy, Editor in Chief
January 31, 2019
(Disclaimer: The author had a personal connection with Miles Dodd) The North Kingstown community as a whole was saddened after Miles Dodd, a graduate of the Class of...
January 17, 2019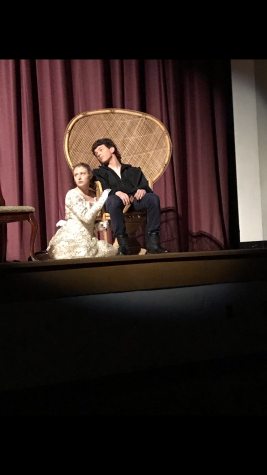 Review of NKHS Production of "The Princess Bride"
January 16, 2019
Alyssa Gibbs, a senior who was one of two people playing the female lead, Princess Buttercup, also shared her opinion. "My hope for the future of the department is for it to eventually get more funding. Shaffer has been talking about not doing [a play] next year, and even though I won't be here, I hope he continues doing the plays." 
True Colors Revealed: What's Changing With Class Spirit
January 16, 2019
The goal for the administration this year has been to unify the student body and to focus on the rivalry between schools, not classes. Mrs. Garcia said, "We are looking to have more camaraderie, we would love it if the catalyst for all of our angst was the opposing team that we are playing at the football game versus the freshmen."

Loading ...