Best albums of 2015
Pond – Man it feels like space again (EMI)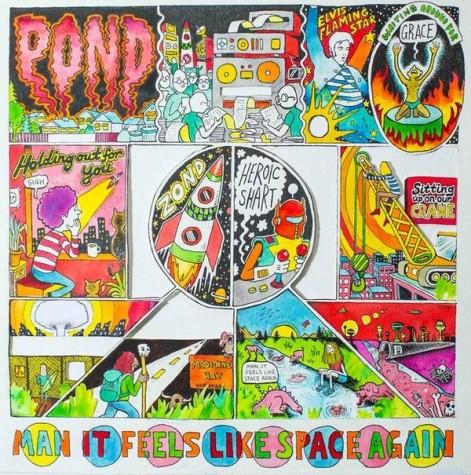 Down in Australia, [a group of young tadpoles are conducting their own NASA space project… with their music. They go by the name of Pond and are communicating with aliens to conduct spaced out riffs that resonate throughout your ears leaving you with the feeling of  nostalgia and euphoria]. Composed of lead vocalist and guitarist Nick Allbrook, drummer and vocalist Jay Watson, synth & keys  player Jamie Taylor, and  lead guitar and vocalist Joseph Ryan. All members have their own solo projects and two of the members have toured  with the  legendary neo-psychedelia band Tame Impala. "Man it feels like space again" released at the start of 2015 and takes the band on their 6th full length record through the cosmos, defying gravity and sanity. Their songs pulse out the constant feeling that the Pond boys may have contact with extraterrestrial life forms because their songs are out of this world with rich texture and layering of smooth instrumentation. Compared to Pink Floyd and the Beatles, Pond never fails to deliver straight space jams for when you're road tripping throughout the galaxy.
Father John Misty – I Love You, HoneyBear (SubPop)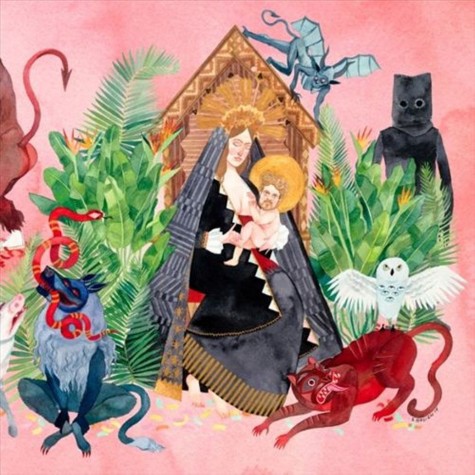 Father John Misty, also known as Josh Tillman, embraces his genuine satirical self in his latest album.  Tillman writes love songs to his  wife in sarcastic and egotistical form. He's a ladies-man, he's got swagger, and he played drums in the ever famous folk rock band Fleet Foxes. I Love You, Honeybear takes Tillman on his sophomore release as Father John Misty exploring themes of love and including stories of how he first met his wife in the Laurel Canyon Country Store. If you are into heart throbbing music to relax to at night, spin this record.
FUZZ – FUZZ II (In the Red)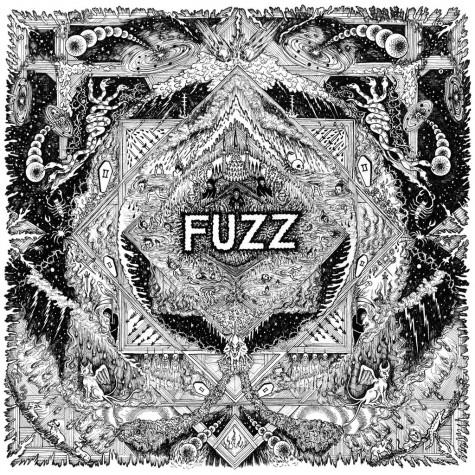 Drawing influence from Black Sabbath, proto-punk, and early metal, Fuzz's second album rips through the atmosphere, cutting teeth, shattering skulls, and leaving you with half the brain cells you started with. Fuzz gets  its name from the heavy amounts of fuzzy guitar riffs that crawl through your ear drums like a serpent hungry for a  rat. Slimy and ethereal, bittersweet melodies pierce the skin, twisting tongues. Formed by long time friends since high school, the group consists of Charles Moothart on guitar and vocals, legendary Ty Segall on drums and vocals, and Chad Ubovich on bass. Ubovich also plays guitar in his own band called Meatbodies. Play this record loudly, fearlessly, and proudly for those hazy nights.
Kurt Vile – B'lieve I'm going down… (Matador)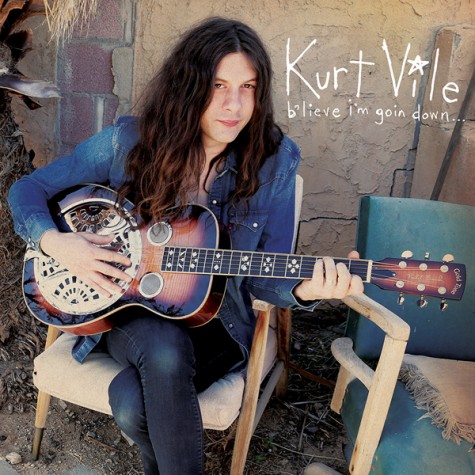 From what Kurt Vile says, this is his "nighttime album" because it is full of darker themes and ideas he never really explored. The 36 year old multi-instrumentalist from Philadelphia created a beautiful album consisting of country, 70's rock, indie, and melodic pop hooks that leave you humming the chorus in your head all day. Compared to the likes of American songwriters, Tom Petty, Bruce Springsteen, and Bob Dylan, his music seems like the perfect American soundtrack to drive through the country to. The twang and vocal delivery is soothing and can make you relate to what he's saying even if you haven't experienced it. His writing is very honest and humble, and his murmur style vocals fit perfectly to feature his shy yet outlaw attitude about life.
Wand – 1,000 days (Drag City)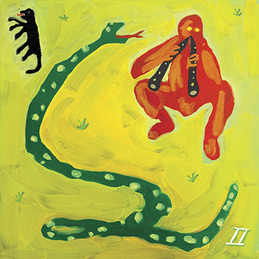 Wand writes songs in the form of magic and witchcraft. They create a heavy headed psych pop that speaks to the freaks and those who live in their minds; those who day dream of apocalypse and the terror of what mankind has in store. Wand has managed to release 3 full length records within a time span of 18 months. They keep up the creativity with each album having a different element about it. 1,000 days reflects thoughts and emotions associated with various themes that seem to be fantasy to the average listener, but can they really be speaking of truth? Is the world full of terror and dread? Can we communicate to extraterrestrial life forms through songs? Whats in store for humanity? Is consumerism going to slow down and riots going to break through? You'll find out in a 1,000 days…