Voices behind showcase
Advertisement
Every year the students of NorTheatre come together to put on quite a production, unlike any other show NK produces.  Instead of showing us the world of Anatevka or a Greek tragedy, they present comedy.  The audience sits and instead of hearing the beautiful voices that NK has to offer, we laugh.  The Showcase is a performance run entirely by students.  The skits are mostly student written, and performed by students, and it is directed by students.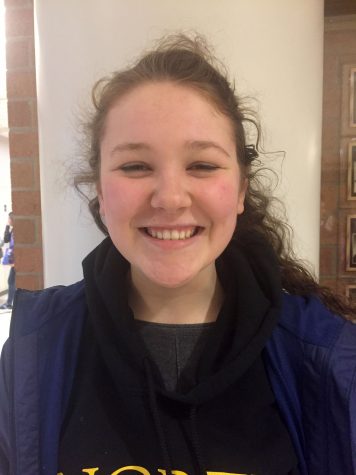 Giuliana Mancini, a senior member of NorTheatre and recently one of the leads in Fiddler on the Roof, wrote a skit last year and plans to write one again this year.
Originally Mancini was not interested in writing. "I've always looked up to theatre writers, especially those that can write and perform," she said.  "I became a writer because I had an idea and Leigh Ann convinced me to pursue it with her."
And pursue it they did.  Together Mancini and her friend Leigh Ann Rodgers, a senior member of NorTheatre, who traditionally stage manages, created the very popular skit called "The Faculty Meeting".  "Giuliana came to me with an idea and I took it and ran," Rodgers said. "It was such a good idea I couldn't pass up the opportunity to collaborate on something so funny."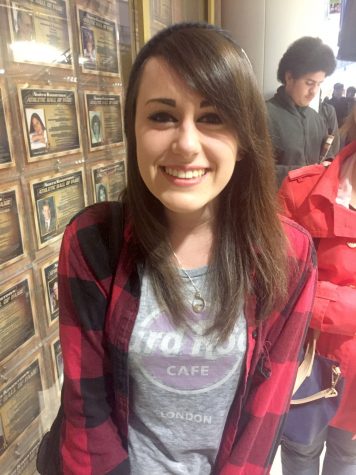 Whoever missed it did not get the opportunity to see their peers in action in this satire as some of their favorite teachers and get to experience the chaos of a faculty meeting.  If students still want the opportunity to see the skit they can find it on YouTube, where it has 463 views.
The Showcase does not have cuts, so students who do not traditionally participate in theatre now have the opportunity to due to cuts that are made such as in the musical. Rodgers said, "techies can go on stage if they want to, we've had people who normally act direct… It gives everyone a chance to experience different aspects of theatre."
"Our writing experience consisted of eating too much junk food and laughing at all of the jokes we couldn't put in the show," said Rodgers. "We had big shoes to fill."  Rodgers-Mancini Production Company followed the very popular "Classic: NK" skit that was created by Griffin Schultz and Gia Yarn, two NK graduates who had created it for a past Showcase.
"It can be very stressful, but a very fun process. Whenever we have a new idea, we love talking to each other about them and laughing at all the possible jokes we could make," Mancini said.
Mancini and Rodgers are planning to write another skit this year.  So far their idea is to write a skit called "In Flight" that will feature all the mishaps that could occur in an airport.  It is not confirmed who is writing skits, but there is a possibility that seniors Kara Schultz, Frankie Watson, Maggie Ryng, and Michaela Sullivan may also be the voices behind this year's production.
"Honestly, I would rather stage manage than direct a show – it was a lot more difficult than you can imagine," Rodgers said. "Putting your own ideas and views onto paper then trying to get other people (who may not understand what you pictured) to act it out was a real struggle."
The date of the Showcase is not yet set. Emily Schott, a senior involved in Showcase, said that it is planned for sometime in late May, after senior project presentations have been completed.
NorTheatre encourages all students to come out and support them in their final production of the year, and hope to humor the audience with a night of comedy.  Auditions are also not yet set.  Rodgers said, "If you have any interest in being in a show contact either of us! And if not, come to the show for a lot of laughs!"