John Dyer (left) grins standing next to his fellow staff member, science teacher Richard Gagnon (right) at his farewell party.  Dyer served as the NKHS custodian for...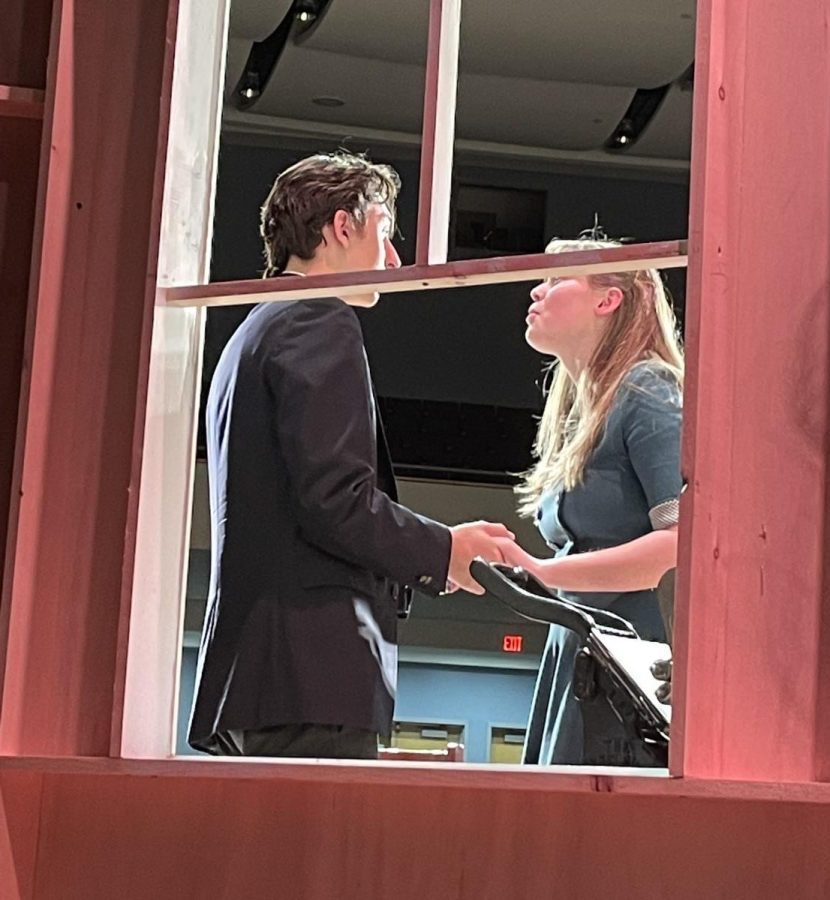 This weekend, Friday Night Lights takes on a whole new meaning; under the direction of Norma Caiazza and assistant direction of Emma Donnelly, the cast and crew of NorTheatre...
North Kingstown High School is home to many incredible soccer athletes, one of whom is Daniel (Dan) Goba. Goba first started playing soccer through the Ocean State recreational...
Players on NK's Unified Volleyball team send the ball over the net in their semifinal match against Coventry on Tuesday, Nov. 1.
As a senior this year, I have taken a plethora of classes here at NKHS to dip my toes in the water of all the career paths that have crossed my mind throughout these...
I downloaded the Instagram App in 2015. I was 11 years old and in sixth grade. All my friends already had accounts and I was not allowed to have one, and I felt like...
North Kingstown High School is a massive community, and it can be an overwhelming process to get to know every new face in the hallway. One of the school's new faces is...
"I could never be a teacher," said Laura Starr. Social worker Laura Starr works with NKHS providing support for teens and their mental health. Before her job here at the...
"Especially in the occupation I work in -- English as a second language -- kids sometimes don't know if they can ask for help and they really appreciate us being there to help them," she said. 

Loading ...