Changes in federal transgender policy raise concerns for NK students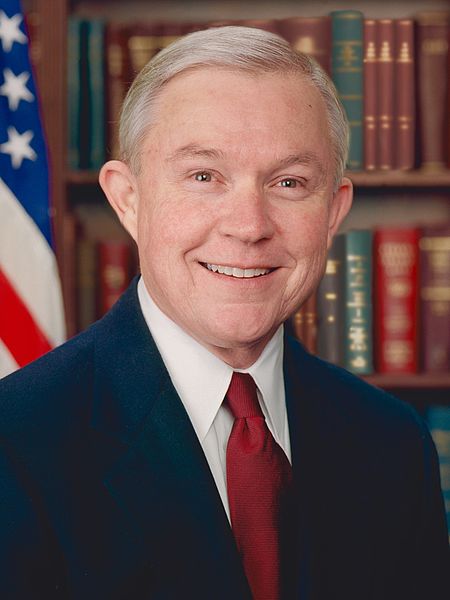 Rachel Berson, Staff Writer
March 24, 2017
Just as President Donald Trump's recent decision to remove former President Obama's transgender bathroom policy has caused controversy throughout the rest of the nation, it has sparked ripples of shock and debate in the Ocean State.
On February 22, 2017, President Donald Trump rescinded Obama-era federal guidelines allowing transgender students to use the bathrooms that correspond with their gender identity, rather than their biological sex. According to Sandhya Somashekhar, a journalist from The Washington Post, the Trump administration defended the policy change by stating that Obama's order "lacked extensive legal analysis, did not go through a public vetting process, sowed confusion, and drew legal challenges."
Without a federal order protecting their rights, transgender students living in more conservative states will likely face obstacles and mistreatment. However, in left-leaning Rhode Island, it remains unclear what effect – if any – that this policy change will have.
On February 23, Ken Wagner released a statement on behalf of the Rhode Island Department of Education, saying, "The rescinding of this federal guidance does not change our policy – there is no room for discrimination in our schools, and we will continue to protect all students, including transgender and gender nonconforming students, from any type of bias."
On February 27, the Rhode Island Chapter of the American Civil Liberties Union reported that they, along with several other organizations, sent a letter to all Rhode Island superintendents reminding them of their constitutional obligation to uphold and protect the rights of transgender students. "Transgender students are protected by the Constitution and Title  IX's  prohibition  on  discrimination on the basis of sex, including when using restrooms and other school facilities," the letter stated. "The federal laws…used  to  protect  transgender students have not changed,  and school districts…must still comply with them."
Based on the available evidence, it seems that, for the moment, Rhode Island students will not face the consequences of the policy. Nevertheless, this policy change raises concerns for transgender students at North Kingstown High School.
Katie*, a freshman student and a member of the North Kingstown Sexuality and Gender Awareness (SAGA) Club, said that she and others are presenting a letter to Dr. Auger and the North Kingstown School Committee, requesting that they follow in the footsteps of other Rhode Island school districts and state their support for transgender students.
"If the school district announces their support, people will feel safer," Katie said. "People will feel more at home."
Katie thinks that the transgender issue could be solved with the creation of multi-stall unisex bathrooms, which are accessible to individuals regardless of gender. "I think the whole male / female bathroom thing is kind of outdated," she said. "There shouldn't a need for separated bathrooms. Men should simply be more comfortable sharing those kinds of spaces with women, and vice versa."
Realizing the controversial nature of this statement, she added, "It's okay to feel uncomfortable about something. People will feel how they feel, there's really no way to change that…. Try to understand [the other person's perspective]."
Katie and other SAGA members collaborated on a letter to present during the March 16th School Committee meeting. The letter, directed towards Dr. Auger and the other committee members,  is short and succinct.
"We urge you to make an official statement voicing your support for transgender students using the bathrooms in which they feel most comfortable," the letter said. "Doing so would provide a message of support for lesbian, gay, bisexual, and transgender students. Your statement would begin the process of alleviating challenges faced by LGBT youth in an academic environment." Several other NKHS clubs cosigned the letter, including the Interact Club, the Drama Club, and Junior States of America.
The letter was presented by senior Alex Supron, who volunteered for the task because he wanted to "contribute" to the club. Supron said that he is not aware of any transphobic incidents occurring at North Kingstown High School, but added that Trump's new policy has created a "mindset" that transgender students are not accepted.
Supron believes that transgender students should be able to use the bathroom wherever they want, regardless of whether or not their appearance resembles their gender identity. When asked how the concerns of students who may be uncomfortable with such a policy should be addressed, he responded, "There really is no way that we can make everyone happy…[Those students] should learn a little bit more about the [trans] community."
When asked if the school committee should take any further action beyond voicing their support, Katie and Alex both believe that the requested statement would be sufficient.
Despite Katie and Alex's shared view that uncomfortable students should simply educate themselves, resolving the concerns of their opposition is easier said than done. Senior Allison Hartley, who calls herself an "open-minded conservative," said that, while she believes transgender individuals should be able to use the bathroom where they feel comfortable, the need for separate male / female bathrooms still exists. "Having separate bathrooms is not imposing upon anyone," she said. "It's just a matter of privacy and how people feel."
In one sense, the bathroom controversy may have positive effects for the transgender community. "[Transgender issues are] on everyone's mind right now," Katie says.  "Transgender people have only recently become widely talked about, this bathroom issue has propelled discussion about them to the highest it's ever been."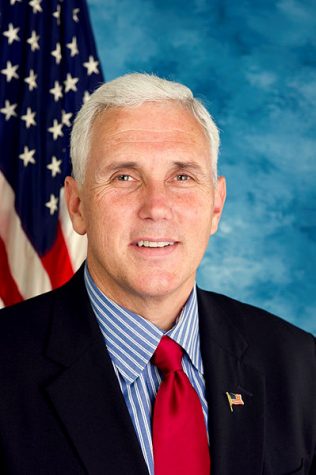 However, the hyperfocus on this particular issue may divert attention from other threats that the Trump administration poses to the LGBT community as a whole. The reputations of certain individuals such as Vice President Mike Pence and Attorney General Jeff Sessions speak for themselves. Additionally, President Trump's push for travel bans may threaten the lives of LGBT immigrants. In four of the six countries listed on Trump's travel ban, Iran, Yemen, Sudan, and Somalia, homosexuality is punishable by death under policies that are often related to or derived from Sharia law. Preventing immigrants from these countries from entering the United States may deprive LGBT individuals of a viable escape route.
"There are still countries where gay people are thrown off buildings," Katie noted. "We need to solve [the transgender issue] and move on to other, more important issues."
Hartley said that all the attention was doing more harm than good. "It wasn't really an issue until people brought it up."
There is no doubt that a conservative-leaning administration may cause concern for transgender students all across America.
But Katie hopes that others will try to see things from her perspective, despite their political differences. "Even though I disagree with their candidate," she said, "I think there are good, honest Republicans who care about other people."
*Name has been changed