Spanish teacher receives foreign language education award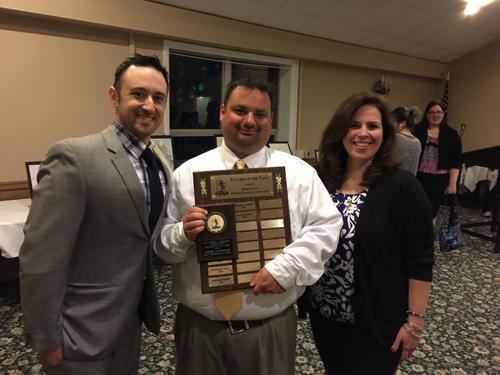 Advertisement
The Rhode Island Foreign Language Association (RIFLA) recently recognized Mr. Adam Laliberte, one of NKHS's Spanish teachers, with their annual Teacher of the Year Award.
Laliberte, who was selected by a committee of individuals that he has never met, received the award at a banquet on May 8. "I'm very thankful to have gotten selected by people I don't know," he said.
The committee from RIFLA selected him on account of "his ability to teach a range of students well," including a demographic that typically "does not have the opportunity to learn a foreign language." This year, Laliberte teaches Adaptive Spanish, Spanish 3 Honors, and AP Spanish.
Laliberte, who has earned degrees in Spanish from both URI and Brown University, has worked at NKHS for the past 11 years. He received both a plaque and an award of $500 for his achievement.
"I am very appreciative of my colleagues because they make it easier to do my job," Laliberte said. "I definitely appreciate my [former and current] students as well… They make me want to do the best job I can here."