NKHS looks forward to 2023
As we enter the new year, I wanted to see what other students thought about 2022, and what they see for 2023. I interviewed various students and staff asking if they thought 2023 would be a good or bad year, and the results were overwhelmingly optimistic. 
82% of people interviewed said they thought 2023 wa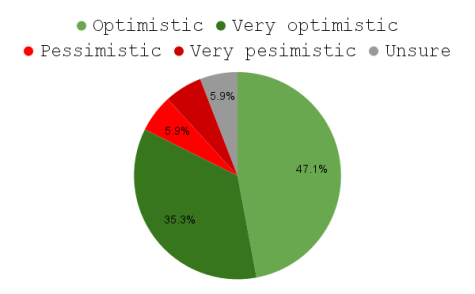 s going to be a good year, while only 12 percent said they were pessimistic, and 6 percent said they were unsure. 
When asked about predictions for the future, most said they were unsure but hoped for the best, while others gave a wide variety of answers. In terms of entertainment, Spanish teacher Ms. Courtney Desousa said that she expected "Netflix to crack down on password sharing." On another topic, sophomore Hana Toler predicted "many fashion changes and fashion will become more important," and considering sports, sophomore Keith Turner hopes that "NK basketball is gonna win the playoffs." The most common response though was Melanie Velasquez's answer of  "not a clue."
The last thing I asked about was resolutions and goals that people might have. Sophomore Koda Capistran said that he hoped to spend the new year by "working on personal finances," and fellow sophomore Kelsey Hurwitz said he "wants to be healthier."
Nobody knows what the new year will look like, but by working on goals and being optimistic, we can better our chances of having a great year.