December basketball game offers promising start to Boys Varsity season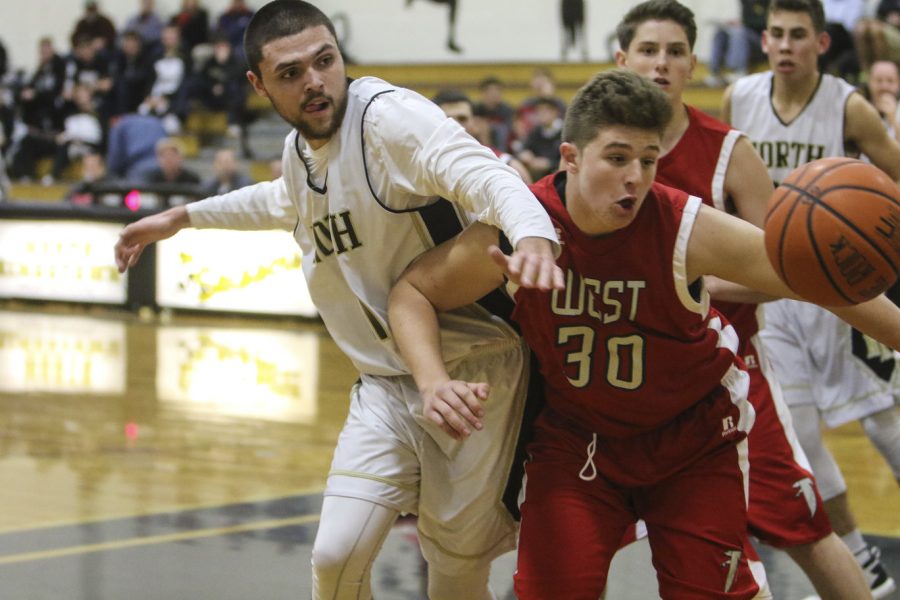 The Boys Varsity basketball team delivered a powerful defeat to Cranston High School-West on Dec. 16, 2016 at North Kingstown High School. While running fast breaks, fighting through the defense for points in the paint, and playing strong, physical defense, the Skippers looked absolutely dominant.
By the end of the first half, they were up by 19 points, 39 to 20. As the game got more and more out of reach, Cranston began playing more and more aggressively in the second half, but some key rebounding by the Skippers, strong double teams, and a key steal as the clock wound down ended up sealing the win against the Falcons. The Skippers closed out the victory with a score of 68 to 48.
Some top scorers in the game were Bruce Coppola, Michael Ferrie, and Liam Lynch, with 12 points scored by Coppola, and 10 points each by Ferrie and Lynch. Coppola also contributed with 3 steals and 5 rebounds. Crosby Lynch also provided key points from the stripe when it counted, going 2 for 4 for free throws, and dishing out 5 assists.
According to team coach Aaron Thomas, several contributing factors helped the team to seal the win. "The team had shot the ball very well, and took high percentage shots, we changed the speed of the game, and pushed the ball down the court as fast as possible," Thomas said. "[The starters] also played very good and are getting better with each game."
Thomas most looks forward to playing against St. Raphael Academy because they "are considered to be the best team in the state, and have all of their players back from last year."
The game seemed to be a promising start to the upcoming season.