Junior Ali Hornung wins LLS Student of the Year Award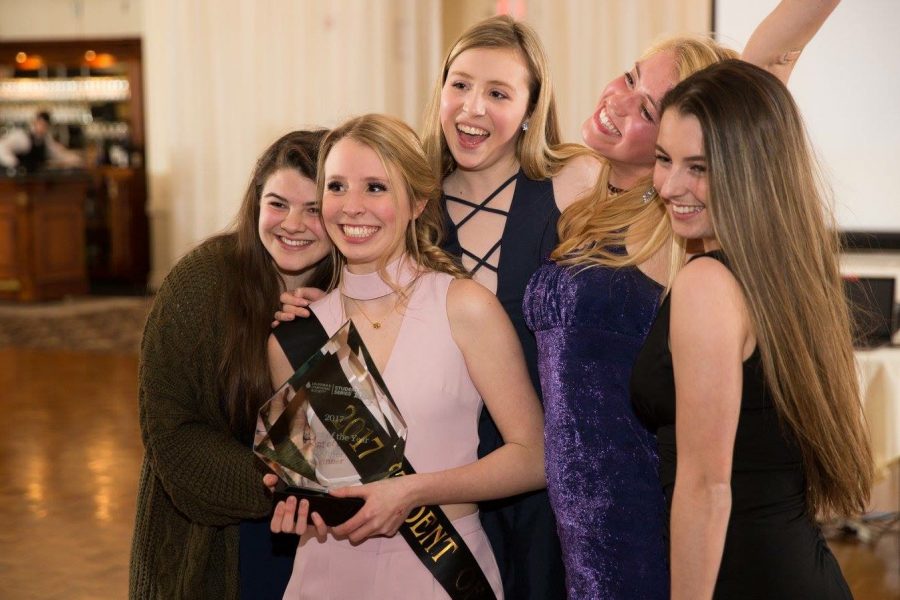 Abigail Haines, Staff Writer
April 1, 2017
On March 4, junior Alison Hornung was awarded the title of Leukemia and Lymphoma Society Student of the Year 2017 after six weeks of intense fundraising, during which she raised a total of $40,000.  
Hornung's interest in raising money for pediatric blood cancer research peaked when her sister's friend, freshman Grace Duffy, was diagnosed with Leukemia.  As Duffy underwent treatment, her and Hornung grew closer and Hornung witnessed firsthand that chemotherapy had devastating effects on Duffy.  This sparked Hornung's drive to find a cure for pediatric blood cancer.
After Duffy approached Hornung with the idea to run for Leukemia and Lymphoma Society Student of the Year, Hornung couldn't resist.  She signed up for the competition in August, and, on January 20, Hornung began her intense, six week-long campaign.  Her goal was to raise $50,000 in six weeks, and the biggest event of her campaign, "Runway for A Cure," raised $12,000.  Hornung didn't stop there. She continued to host events at local businesses and was even interviewed on 92.3 PRO FM.
At the end of her campaign, Hornung successfully raised $40,000, beating the previous record of $37,000.  Although she did not reach her $50,000 goal in six weeks, she did raise the most out of the eight high school students competing for the title.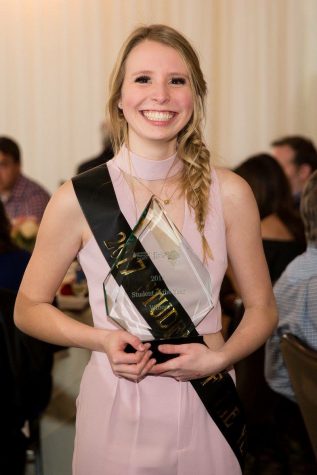 Her campaign came to an end in early March when she and her team, consisting of family and friends, traveled to Lincoln, RI, for the award dinner.  As the night progressed, Hornung felt "so, so anxious but also excited and really proud" about the impending announcement.  However, her anxiety quickly faded when Hornung heard her name announced as the winner of LLS Student of the Year 2017.  Hornung was "so happy, literally the happiest I had ever been in my life. I burst out into tears," she said.
Although her campaign is over, Hornung has no intention of stopping fundraising or raising awareness for pediatric cancer.  "My goal is to raise $50,000 by June 30, but I'm going to keep working with LLS for my whole life" said Hornung.
At the moment, Hornung is enjoying a well-deserved break from the craziness that defined her campaign. "Basically everything got pushed aside during the campaign: I couldn't hang out with my friends much and barely had time for after school activities," said Hornung.  "I'm so happy to have more free time but it also feels like there is something missing."