"A Christmas Carol" delivers on traditional Christmas spirit, youthful energy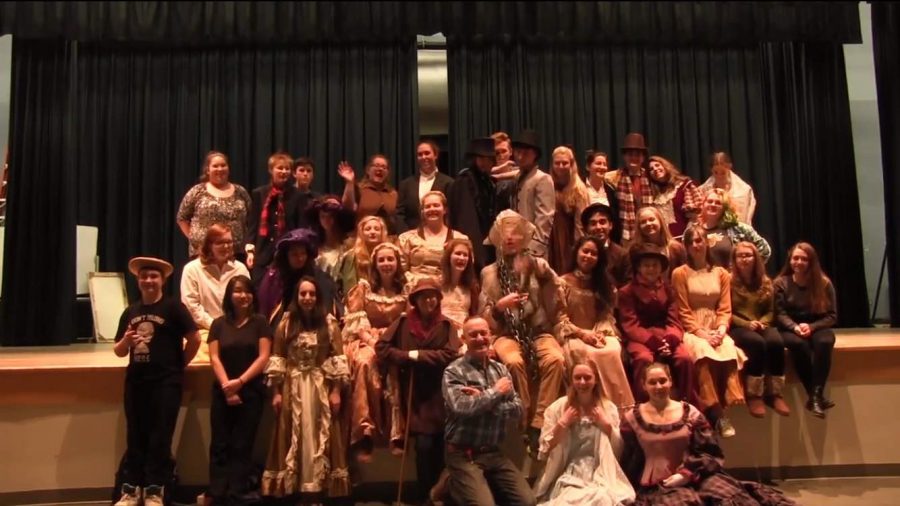 Sarah Fiore, Staff Writer
December 29, 2016
It might be the best known of all Christmas stories, but North Kingstown Drama Department's production of A Christmas Carol enlivened the classic tale for a dynamic young audience.
Directed by Robert Shaffer, this year's drama club presentation was a traditional take on Dickens' timeless narrative, yet it was several standout performances that gave the show original flair. Andrew Murray's Scrooge aptly conveyed Scrooge's transformation from miserly curmudgeon to generous do-gooder with energetic spirit and believability. Other standouts included Ashley Baierlein's festive and well-delivered Ghost of Christmas Present as well as Chyna Dougherty's flamboyant Pawnshop Owner, although the ensemble cast collectively added to a sense of cohesiveness.
Set design should also be commended, especially for the elaborate and creative take on Scrooge's instantly recognizable chambered bed. With a primarily sparse stage, the use of sets and props was particularly striking and effective. The same sentiment can be applied to costumes, which were consistently appropriate while also maintaining a sense of originality. In particular, Scrooge's attire among others seemed to posses a modern twist with the addition of present-day accessories and detailing. Also notable were the excellent piano instrumentals by Conor Kennedy, which elegantly and sparingly set the tone for each scene.
Overall, A Christmas Carol delivered all the warmth and joy of the season with a decidedly fresh and zestful edge that could only be delivered by such a vibrant and dynamic cast.