A Different Perspective: Outdoor Pep Rally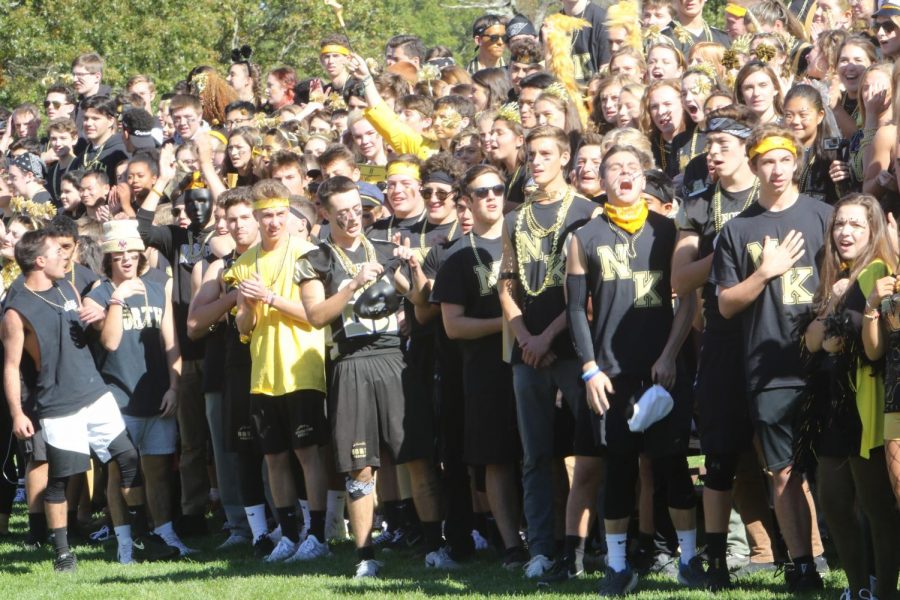 Sarah Kinder, Staff Writer
February 6, 2018
It has been a year of changes here at North Kingstown High School. One of the biggest plot twists that none of the students expected was the pep rally being changed to an outdoor setting. For some, this adjustment was very controversial because it has been a tradition to be in the gymnasium. Although for others, the change was a positive thing. This year, the seniors were out on the field while the freshman, sophomores, and juniors were in the stands in the stadium. Many seniors loved this set up, including Geneajha Kilgore, who said "I loved to be able to see every grade from the senior perspective out in the field. "
The class colors still stuck as tradition, which was a huge favorite to all the students. Junior Olivia Remsen said that, "seeing all the class colors being unified in each section was my favorite." As freshman wore their green, sophomores wearing blue, juniors wore tons of red, and finally the seniors represented our school colors in gold and black, North Kingstown became one big sea of colors.
Another change to the school's pep rally was the competitions between the grades. Sophomore Audrey Martone was one of the many fans of the new games, saying that "the new events this year were super exciting and fun to watch." These new games included a water balloon toss; a crowd favorite.
Although this year many students, especially seniors, were not completely thrilled about the pep rally being in the stadium, once they experienced the fun, it definitely will become a memory they will not forget.